A new Denver business helps celebrate life's big events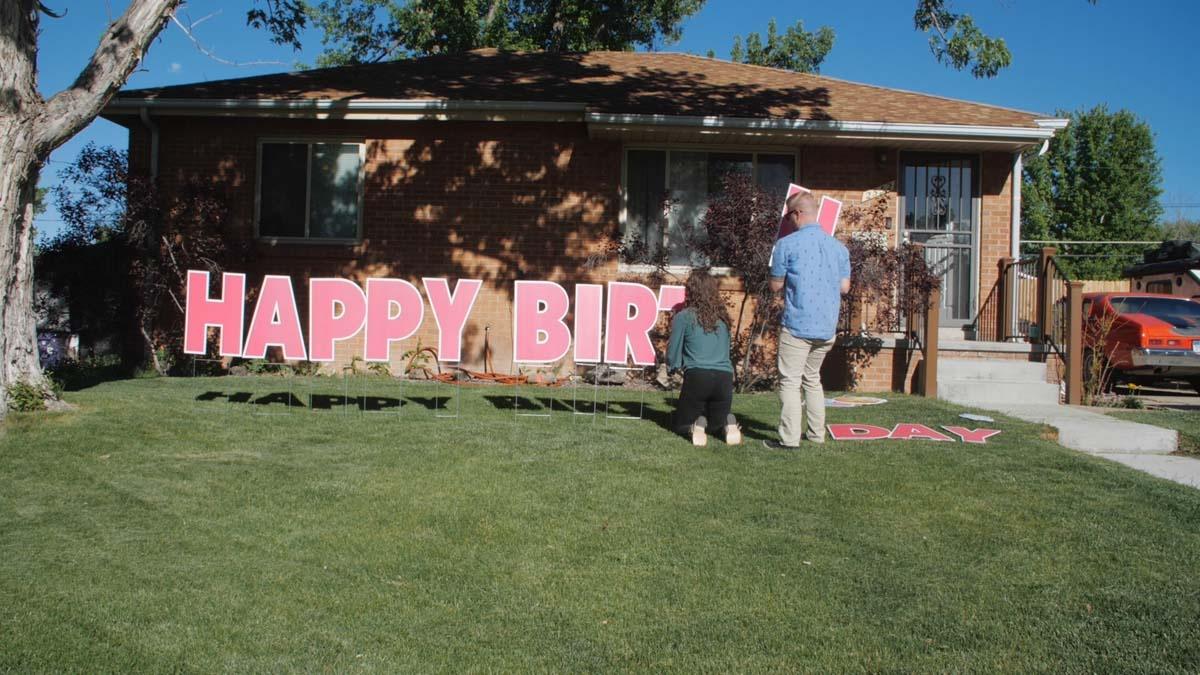 Rocky Mountain PBS
Carley and Bryan Carter are in their front lawn, carrying a stack of huge, bright pink letters. They carefully lay them out, making sure the words will fit. Then one by one, they start to push them into the ground, spelling out "Happy Birthday".
"We realized during Coronavirus that people are having a really hard time celebrating big events… there's so much going on right now that people can't really celebrate with the people that they love", says Carley.
Colorado Voices
Cards for your Yard
2:15
Published:
These Denver yard cards help families celebrate.
She and husband Bryan started their business, Letters & Lawns Denver Yard Cards, just two weeks ago.
She says, "We realized this was a really big opportunity to help people celebrate, because if we can make somebody smile by putting something in their lawn to make them feel loved and cared about, I think that's a really cool thing to be able to do with a business."
Bryan adds, "After we did a couple and got feedback from little kids' birthdays being celebrated during this… I was sold!"
The couple has an array of letters and numbers in different colors, as well as images and emojis. Their most popular yard cards have been for birthdays, graduations, and anniversaries, but Carley says they can do almost anything. "Honestly we would love to do anything that we can, so we're open to get as creative as possible."
The process starts on their website with a form to fill out with basic information; the event being celebrated, the date, names. The night before a setup, they get all of the letters ready to go. They leave early, between 5 and 7 a.m. Bryan says, "We try to be quiet, just because you want to come out and see that it's already done," Carley adds, "and have that surprise." The rental stays up all day and the couple comes between 7 and 10 p.m. to pick the letters up again.
For just a two-week old company, Carley says they're "very busy. Busy enough to get some early morning and late nights in, but it's worth it."
Yard Cards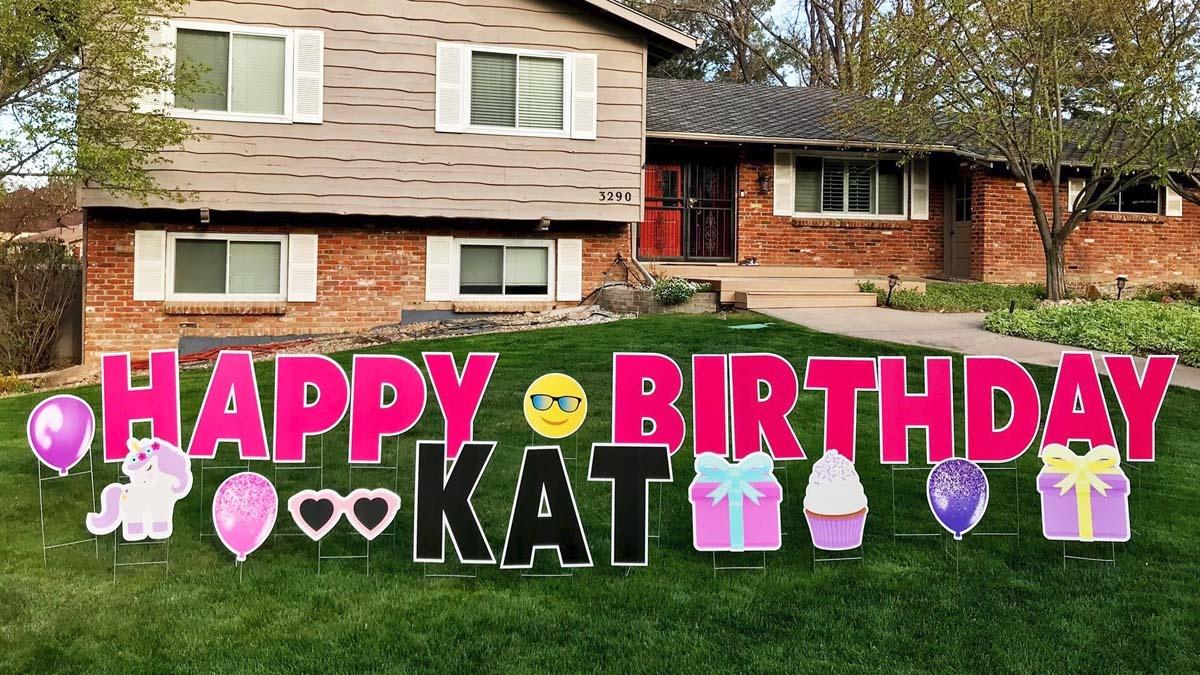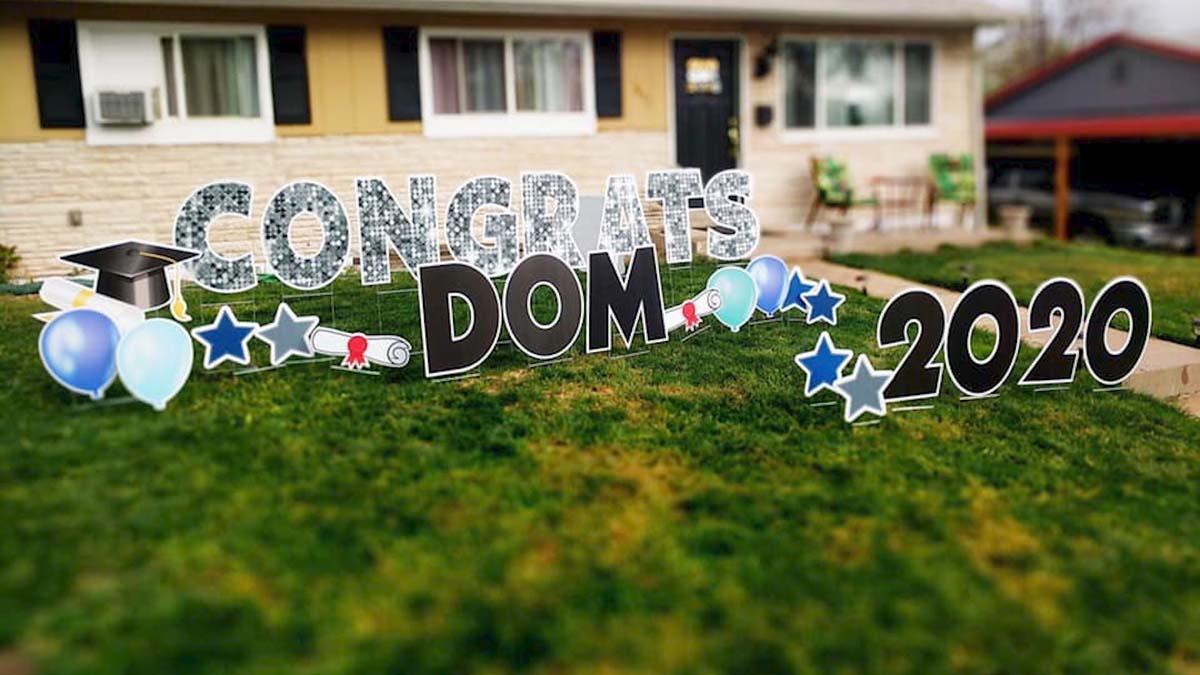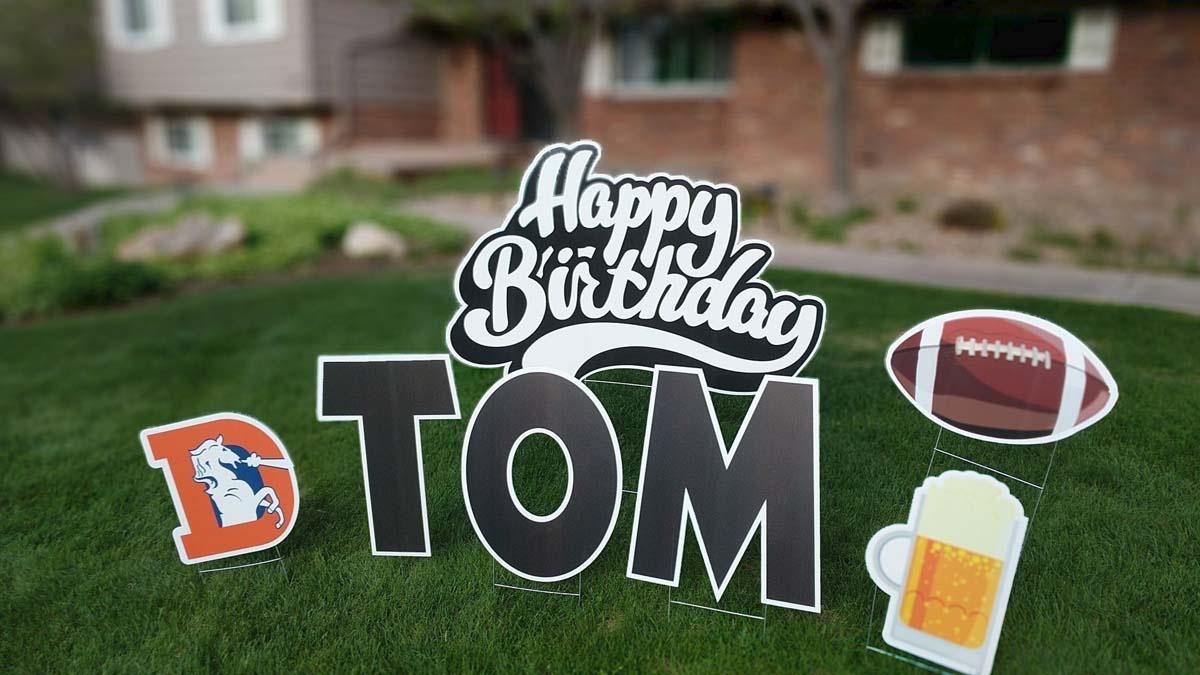 Join Our Weekly Newsletter: