Join Our Weekly Newsletter: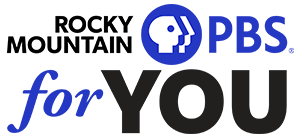 View the latest PBS headlines, current positive cases in CO, and public health resources.
RMPBS is collecting Colorado's stories about life during COVID-19.
Please consider including Rocky Mountain PBS in your future plans so generations to come can enjoy public television.
Viewer Services:
800-274-6666
viewer@rmpbs.org
Please visit the Contact Us page for additional regional contact information or to submit a question.
Colorado Classroom is a registered trademark of The Colorado Classroom, LLC and is used with permission.