How to help and find support after Colorado Springs mass shooting
by
Published on
• Last modified on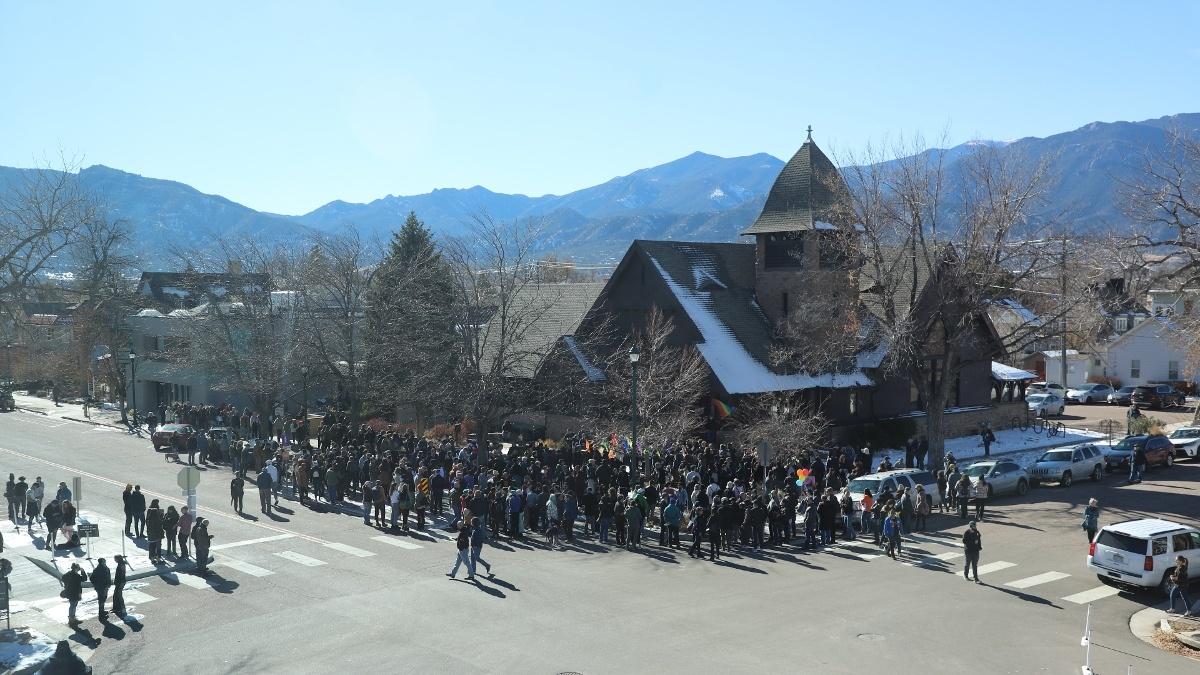 News | Rocky Mountain PBS
COLORADO SPRINGS, Colo. — Hearts around Colorado and the country are hurting and mourning the loss of five lives in a mass shooting in a LGBTQ+ club in Colorado Springs.
Hundreds showed up outside All Souls Unitarian Universalist Church in Colorado Springs for a community vigil on Sunday morning. The church was standing-room only, so organizers held the vigil in waves to keep up with demand.
Gov. Jared Polis and his husband, Marlon Reis, spoke to the crowd via Zoom.
"My heart breaks," said Polis, who recently tested positive for COVID-19. Polis spoke with the owners of Club Q this morning. He described the nightclub as a safe haven "in an area where it hasn't always been easy" for people in the LGBTQ+ community.
Club Q owners Nic Grzecka and Matthew Haynes spoke at the vigil.
"Club Q doesn't have customers," Haynes said. "Club Q has family and community."
Five people were killed and another 18 injured in the attack at Club Q just before midnight, Saturday Nov. 19. Colorado Springs police say at least two people at the club stopped the gunman, who is now in custody at the hospital. The five killed are Raymond Green Vance, Ashley Paugh, Derrick Rump, Daniel Aston and Kelly Loving.
According to Club Q's social media posts, the nightclub had planned on Sunday to celebrate Transgender Day of Remembrance, which takes place Nov. 20 each year to honor and the remember the lives of transgender people who died from violence.
Vigil for Club Q shooting in Colorado Springs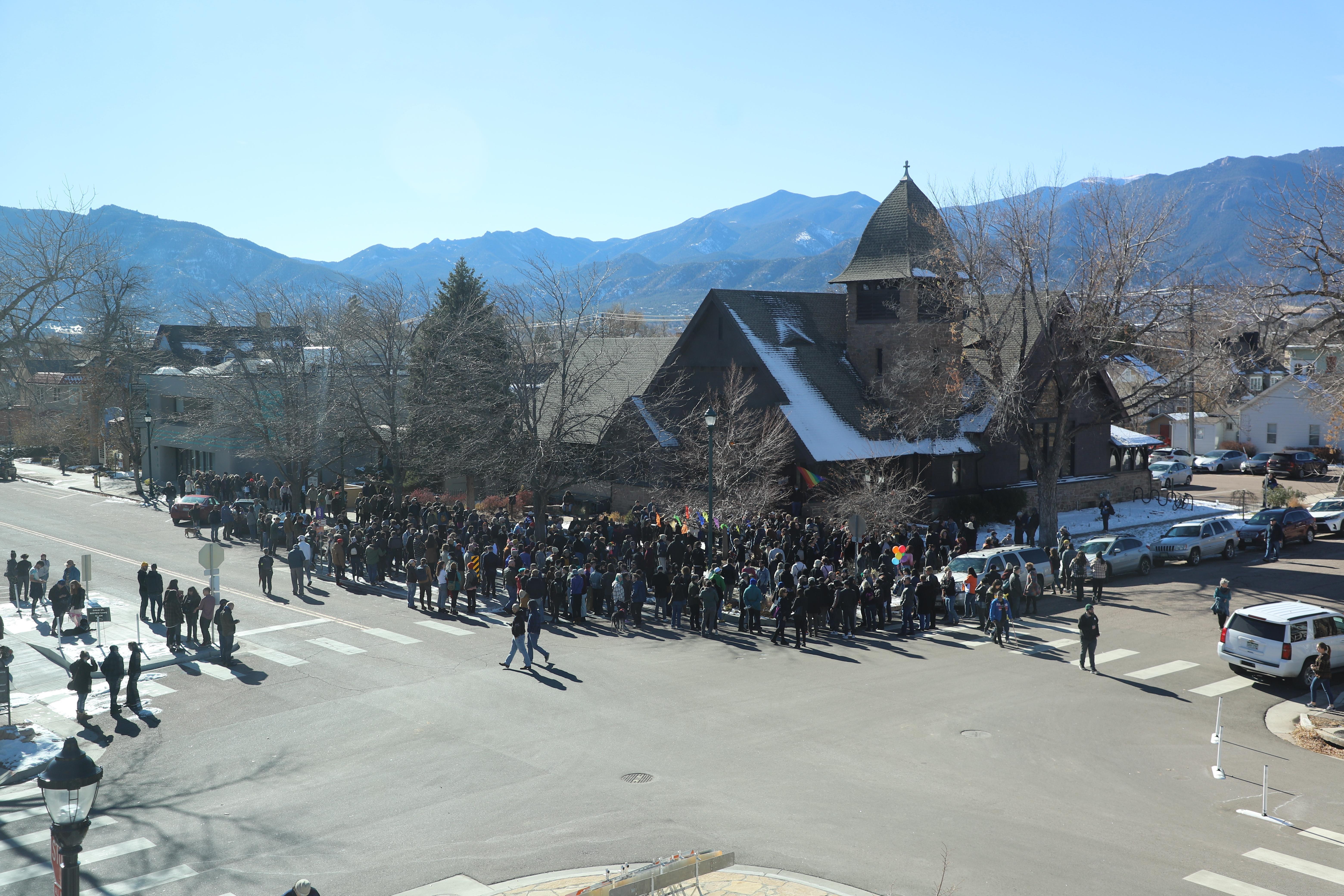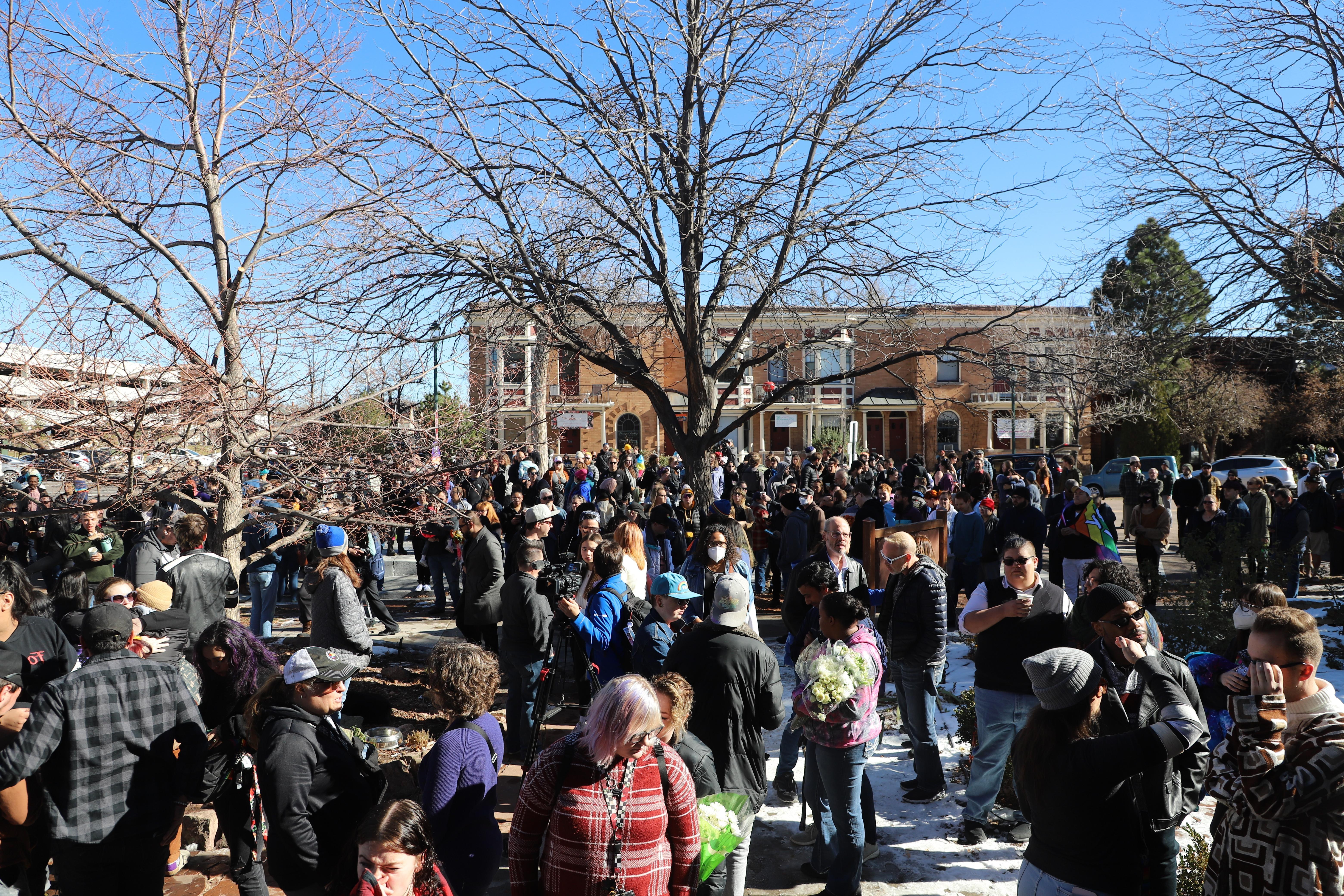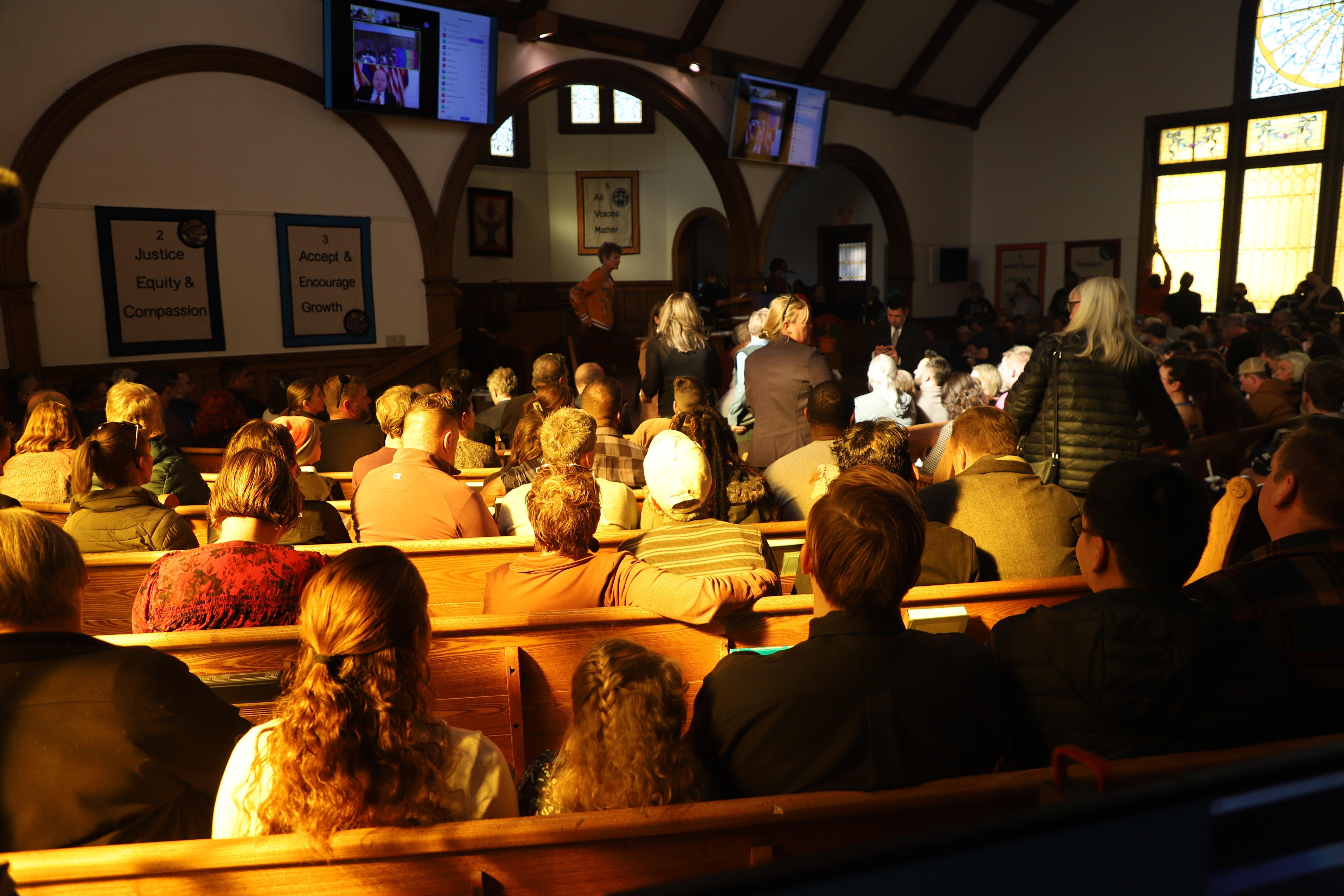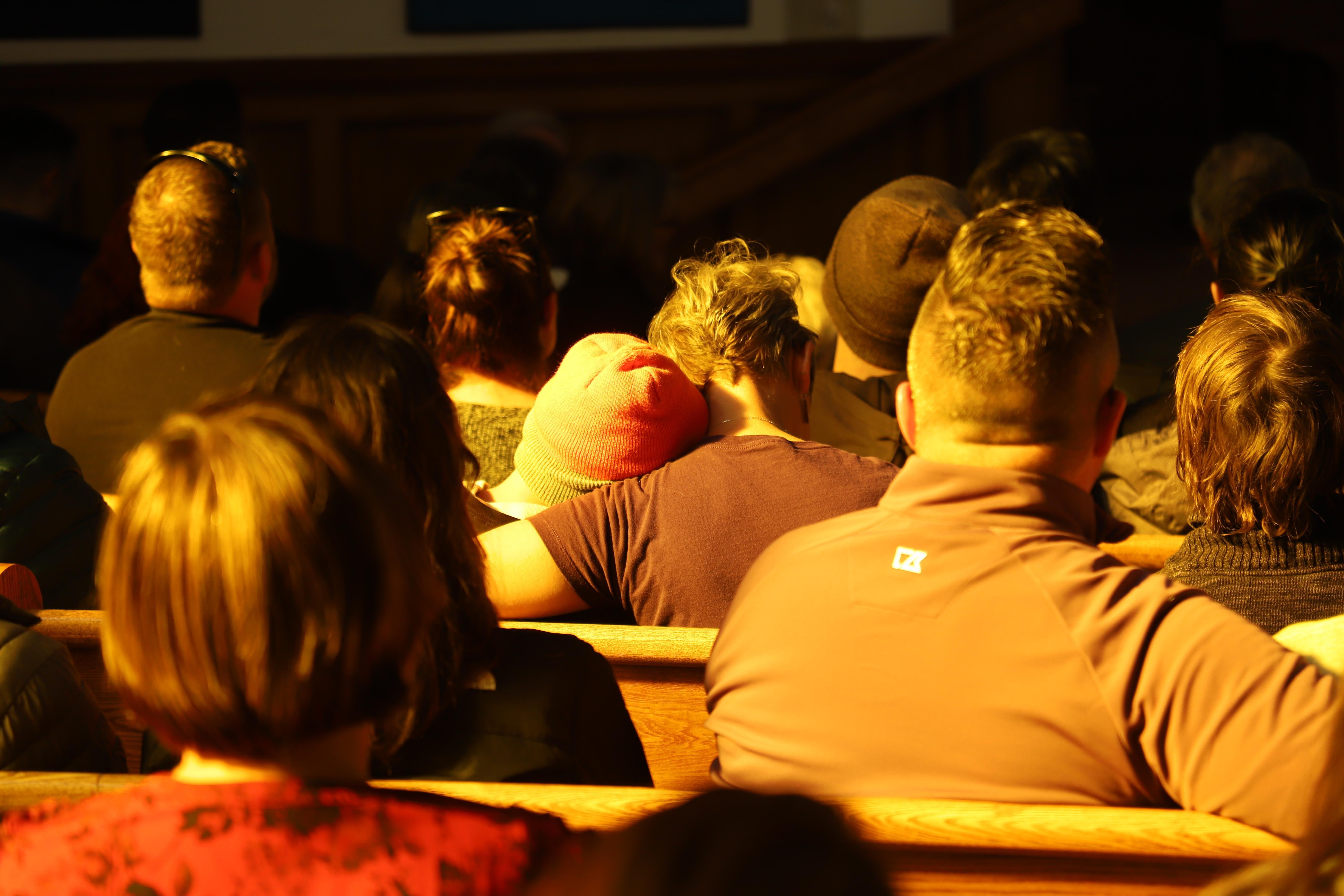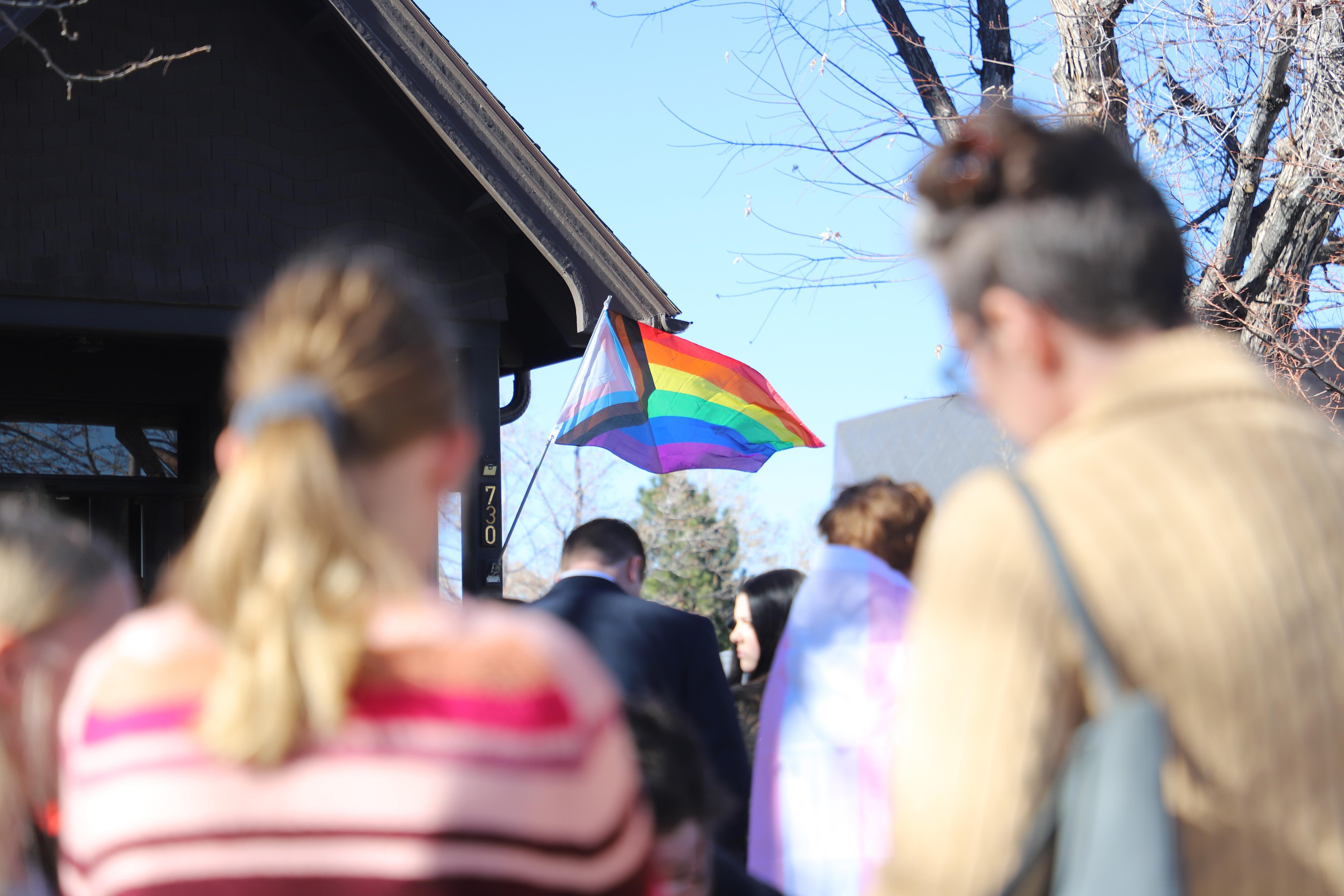 Fundraisers & ways to help:
Donate money to the Colorado Healing Fund: Club Q recently

shared the preferred donation site for victims of the shooting

. It is the

Colorado Healing Fund

that is activated for this tragedy.

The Colorado Healing Fund was founded in 2018 by a group of victim advocates and community leaders to establish a secure way for the public to contribute to victims of mass casualty crimes in Colorado.

Donate money through a trusted GoFundMe: GoFundMe has also recently verified two fundraisers while it's Trust & Safety team works to monitor others.

Donate blood: Those who want to do something good in the wake of something so tragic are encouraged to make an appointment to give blood in the coming days and weeks to meet the needs of all patients, wherever and whenever they arise. Use the Vitalant app, visit www.vitalant.org or call 1-877-25-VITAL (84825) to learn more and book an appointment.
Resources:
The Colorado Springs Police Department is holding a series of community resource expos.

The expo will provide mental health resources, spiritual support, emotional support animals, childcare, emergency financial resources, LGBTQ+ support, meals, and other services. Security for all attendees will be provided by uniformed Colorado Springs police officers.

The expo will be held at the UCCS Kevin W. O'Neill Cybersecurity & Research Center, 3650 N. Nevada Ave, on the following dates/times: Monday, November 21, 2022, from 8:00AM-7:00PM Tuesday, November 22, 2022, from 8:00AM-7:00PM Wednesday, November 23, 2022, from 8:00AM-7:00PM

A drop in center has been set up at a satellite hotel at 411 Lakewood Cir Colorado Springs CO 80910. GLAAD and One Colorado will be on site all week to provide counseling services or if you just need to be with family or just need a hug.
Providers offering therapy for those impacted. This list is being updated regularly by providers
United Airlines is offering assistance for those affected by the Club Q shooting.
Colorado Crisis Services 1-844-493-8255, or text "TALK" to 38255 This hotline will connect you to a crisis counselor or trained professional. The staffer will assess risk and determine if a mobile response is necessary.

If a mobile response is necessary, the Mobile Response Team or Community Response Team will strive to make contact within one hour in Colorado Springs or two hours outside Colorado Springs.

Cedar Springs Hospital 719-633-4114 | www.cedarspringsbhs.com Cedar Springs offers 24/7 referrals and assessments by phone or online for individuals of all ages who suffer from psychiatric disorders, substance abuse or co-occurring conditions.
Diversus offers a 24/7 walk-in crisis center for all ages, regardless of ability to pay, for crisis services and counseling, as well as around the clock care for mental wellbeing.

115 S. Parkside Drive, Colorado Springs, CO 80910 Peak View Behavioral Health Assessment team: 719-355-1028 | Main line: 719-444-8484 | www.peakviewbh.com

Peak View offers complimentary assessments 24/7 for individuals of all ages seeking help and support for mental health and/or substance abuse.

7353 Sisters Grove, Colorado Springs, CO 80923

Red Cross 1-800-RedCross for mental and spiritual guidance (not asking for donations right now)
---
This story is still developing and will continue to be updated.
Spotlight Newsletter
Community stories from across Colorado and updates on your favorite PBS programs, in your inbox every Tuesday.