2022 COMMUNITY IMPACT REPORT - FINDING COMMON GROUND
Click a tab below to be taken directly to that station's Community Impact Report.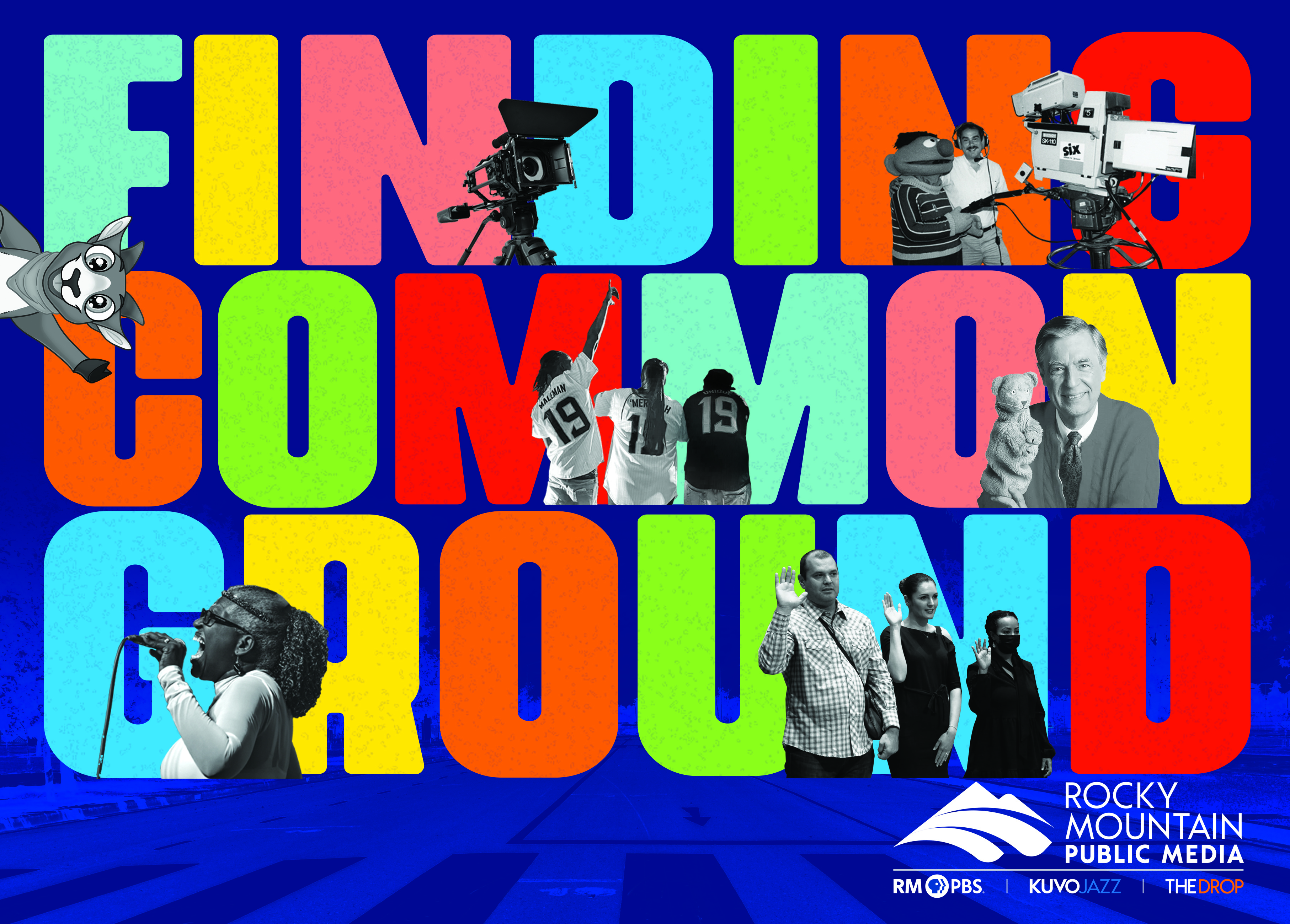 Community Impact Report
2022
ear Friends and Supporters,
Each day, Coloradans come together in ways big and small to support each other in working to make things better. We may not always see this below the surface of the discord and divide that often dominates our collective psyches, but it is there.
Throughout the year, we aim to share moments with you of celebration, loss, struggle, growth, and resolve that make up our complex communities. We work hard not to oversimplify issues affecting Coloradans, but to illuminate the interconnection between people and the systems upon which we all rely.
Our work at Rocky Mountain Public Media (RMPM) invites audiences on a journey to expand your cultural experiences, create more access to trusted resources and opportunities, cultivate empathy and understanding for our neighbors, and inspire positive changes in the world. All these intentions stem from a common goal of creating a Colorado where everyone feels seen and heard.
As the parent organization of Rocky Mountain PBS, KUVO JAZZ and THE DROP 104.7, RMPM sets a collective course to build community trust by showing up in alignment with our core values:
Culture is Something Everybody Has
We all bring unique value into our communities, and each person has their own culture to share. We thrive together in community when we recognize and appreciate our cultural connections, celebrating what we have in common alongside what makes us unique.
Actively Engage Multiple Perspectives
By learning about each other's lived
experiences and listening to understand each
other with open hearts and minds, we discover more opportunities to find common ground and inspire positive change.
Building Cultural Bridges
Sharing stories builds bridges. Bridges create access to new people, places and experiences that connect us all.
Co-Responsibility
RMPM has a responsibility to earn and expand the public's trust in local media because a free press is central to a healthy democracy. We strive to operate in co-ownership with the communities we serve, expanding access and impact through authentic relationships that build trust.
This community impact report is intended to touch upon the many ways we strive to achieve each of these core values through all we do. Thank you for sharing in our progress this year and thank you for being a hero in your community. We are so grateful to partner with you in the important work ahead.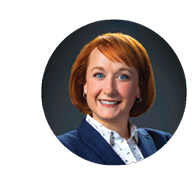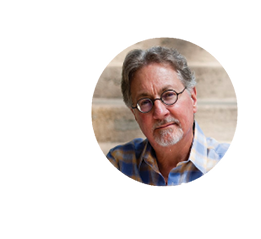 Amanda Mountain
President and CEO
Rocky Mountain Public Media
Duke Hartman
Chair, Board of Directors
Rocky Mountain Public Media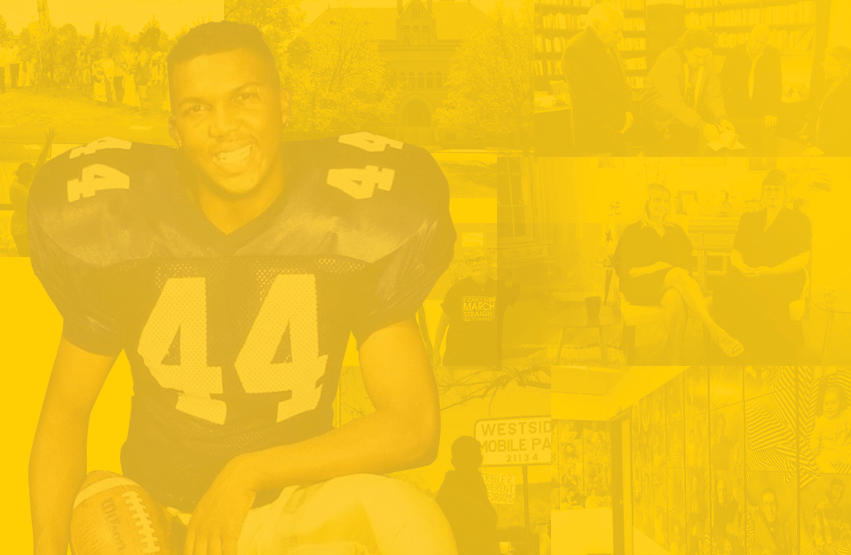 We've got to get back to a place where we're starting to see the humanity in each other… No matter what you look like, no matter what your sexual orientation may be, no matter what your race may be, no matter what your economic level may be, it doesn't matter. We're human beings and we need to learn each other's stories…
It's hard to hate someone once
you know their story. "
- Tommy Watson, Denver
Author, Motivational Speaker, and Executive Coach
Interviewed in a recent RMPBS story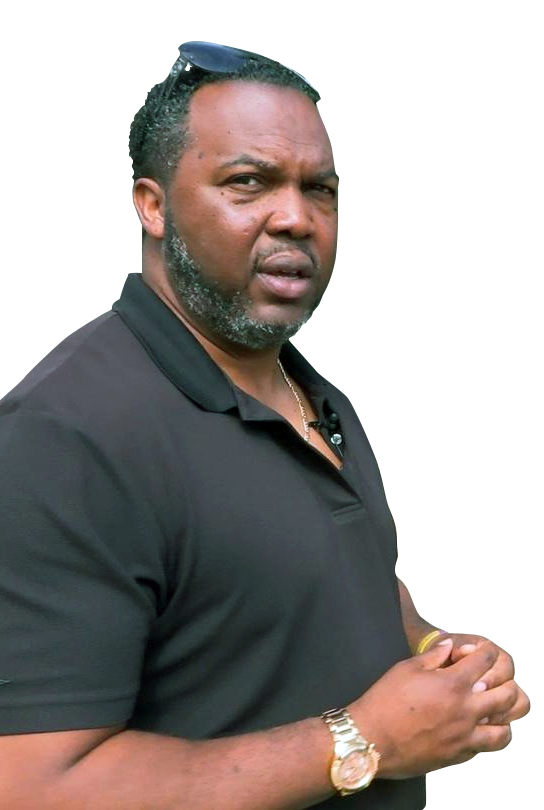 Our staff continues to reflect and represent the racial, ethnic, and cultural backgrounds of
the communities we serve.
Why are demographic percentage totals more than 100% in each column? Our staff survey reflects the Census Bureau guidelines that include overlapping selections for race and Latinx, Hispanic and Spanish identities.
Colorado's Demographics:
(Census 2021)
Latinx, Hispanic orspanish
INDIGENOUS OR
NATIVE AMERICAN
Native Hawaiian OR
pACIFIC iSLANDER
Latinx, Hispanic orspanish
INDIGENOUS OR
NATIVE AMERICAN
Native Hawaiian OR
pACIFIC iSLANDER
Aerial shot in a Colorado Lottery conservation
campaign.
Conservation is at the core of Colorado Lottery's mission. In fact, it's the only lottery in the country dedicated to funding the great outdoors. Rocky Mountain Public Media campaigns educate audiences about lottery-funded programs that support parks and public lands across Colorado. To date, more than 3.7 billion dollars from Colorado Lottery proceeds help to protect open spaces, preserve Colorado's wilderness, and build parks, trails and recreation centers throughout the state.
When COVID-19 precautions limited capacity for in-person performances,
Rocky Mountain Public Media partnered with Opera Colorado to create original digital programs. This year, we produced several educational series together. "Anatomy of an Aria" includes filmed performances and interviews with artists about the significance and meaning behind famous operatic solos, or arias. Another filmed performance, "The Pirates of Penzance," broadens access to Opera Colorado's educational outreach programs with students across the state.
RMPM crew films digital "The Pirates of Penzance"
performance in the Masterpiece Theatre.
Use this QR Code or visit:
https://www.rmpbs.org/2022-community-impact/
to view our online multimedia report, including video,
audio, and other digital features.
For me, working for the public good means helping members of our community understand their legal rights and find access to resources that allow them to become part of an inclusive society where everyone plays by the same rules.
– Evan Banker, Chalat Hatten & Banker Law Firm,
RMPM Underwriting Partner
Values-AlignedPartnerships
As a non-commercial media outlet, Rocky Mountain Public Media (RMPM) is highly selective about the businesses with whom we partner and even more so about the messages we share with you. We don't take your trust for granted, so we work hard to partner with businesses who share common values and a demonstrated commitment to helping our communities thrive.

Amplifying Community Voices
Throughout Colorado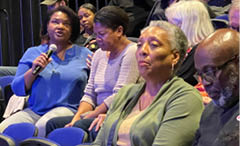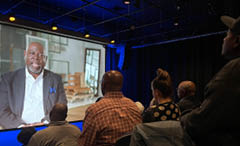 RMPM hosts a screening and community conversation in the Masterpiece Theatre at Buell Public Media Center.
Following audience responses from RMPBS stories, Rocky Mountain Public Media hosted statewide community engagement events, including monthly Community Circles with panels focused on addiction recovery, housing and homeowners associations, Colorado's increasingly competitive rental market, and microdosing psilocybin for mental health.
Community Circle events create in-person and virtual opportunities for communities across Colorado to actively participate in our journalism by engaging in dynamic discussions and sharing resources with each other. These in-depth sessions help us discover what Coloradans value and the issues impacting your communities with a focus on exploring solutions together.
We need to get more involved in our communities, go to these meetings and become more of a voice because maybe your neighbor or somebody in your neighborhood needs you to be there and spread word of the need that's out there… Connecting and partnering with people… That's what we're here to do.
– Joseph Dominguez, Affordable Housing Advocate and Panelist,
RMPM Community Circle: Colorado Rental Market