About Insight
Rocky Mountain PBS produces in-depth, research-based journalism that many newsrooms couldn't do alone. We collaborate with the most respected news outlets to deliver this journalism to millions of Coloradans. Together with our media partners, we're filling a void in serious public-service journalism, bringing more in-depth news to the places you already look for your news: your newspaper, radio, television, computer and digital device. We produce journalism that makes a difference. Here are some recent examples:
Communities take action
Community groups are seeking solutions and lawmakers want to root out inequities in response to the RMPBS News Losing Ground special report, which showed growing ethnic and racial disparity in Colorado.
 
Lawmakers respond
RMPBS News helped 9News and other media reveal hit-and-run epidemic. Within weeks, state lawmakers pass Medina Alert, pushing public to help solve cases. 
Tougher standards
Colorado board of education toughened standards for K-12 cyber schools after RMPBS News showed schools get millions in tax dollars while failing students.
Tax law changed
Lawmakers closed loopholes when RMPBS News helped The Denver Post reveal movie stars and developers got tax breaks meant for farmers and ranchers.
Doctors disclose
More doctors now disclose payments from drug companies after RMPBS News helped Colorado Public Radio report many failed to report funds, as law requires.
Students protected
Officials do more to protect students after RMPBS News reports some schools withheld information about sexual assaults on campus.
Neighbors help
Northern Colorado residents sought to help disabled neighbors live at home and save tax dollars after RMPBS News showed how state policies trapped them in nursing homes.
Waste law changed
A new state law passed after RMPBS News uncovered dangerous and illegal treatment of hazardous electronic waste unknown even to regulators.
Fire policy addressed 
Politicians and the public began discussing fire policies when an RMPBS News report showed how those policies made dangers worse and that one in four homes is now in a fire danger zone.
CFOICBill Opens State Records on Wage Law Violations
House Bill 17-1021 rules that Colorado wage-law violations will no longer be treated as "trade-secrets" and kept from the public due to investigative report by RMPBS News.  
 
RMPBS News reports on issues of statewide importance and local impact. Our specialty is turning complex information into compelling multimedia stories – so citizens can make better-informed decisions. Our focus is high-impact, investigative journalism with an emphasis on data analysis, statistical analysis, data visualization and public records research. These are skills most newsrooms currently lack. However, these are skills that are urgently needed to produce public service journalism. Traditional news sources face tighter resources and more deadlines. They don't always have the time or specialized skills to do it all. RMPBS News is there to help.
Help sustain quality journalism with a donation to RMPBS News.
Meet the Team
Laura Frank is the President and General manager of Rocky Mountain PBS News. She founded the I-News Network, which merged with RMPBS to become the RMPBS News in 2013. Laura is a Denver native who spent 20 years at newspapers, radio and public television around the country, specializing in in-depth reporting that requires data analysis and deep public records research.
She has trained hundreds of journalists for more than a dozen media organizations, including the nation's largest newspaper company (Gannett). Her work has been recognized in both broadcast and print, including a regional Emmy for documentary production in 1990 and as a top-10 finalist for the Pulitzer Prize in 2007 at the Rocky Mountain News.
Laura started her first business at age 16 and began syndicating reports to radio and newspapers that same year. She is a Knight Fellow at the Center for Entrepreneurial Studies at the USC Marshall School of Business, and serves on the board of directors of the national Investigative News Network.
_______________________________________________________________________________________________________________
John Ferrugia is the Principal News Anchor and Managing Editor. Part of the KMGH team since 1992, John is a former White House correspondent for CBS News, is a graduate of the University of Missouri School of Journalism and is the is the recipient of three Peabody awards, an Edward R. Murrow Award and a Columbia-DuPont award, the broadcast equivalent of a Pulitzer Prize. 
In addition to his investigative work, John has reported on numerous national stories including the Columbine school shooting and subsequent investigation, the Oklahoma City bombing trials, both Democratic and Republican National Conventions and the 2012 Aurora shooting at a metro area theater. His investigations have prompted a complete change in the way the military treats sexual assault victims and how the state of Colorado treats abused and neglected children and the mentally ill.
Have a story for John? Email him or tweet him @johnferrugia.
_______________________________________________________________________________________________________________
Jason Foster is the Director of Photography at Rocky Mountain PBS. 
_______________________________________________________________________________________________________________
Lori Jane Gliha is an enterprising, award-winning television correspondent who recently joined Rocky Mountain PBS as an investigative reporter.
She is known for her national, in-depth investigations, hard-hitting interviews, and continuous coverage of important issues including the water crisis in Flint, MI, the unrest in Ferguson, MO, the influx of Central American migrants at the border, and ATF's controversial Fast and Furious case.
Most recently, Lori Jane worked as a national correspondent for Al Jazeera America's flagship news magazine show, America Tonight.  She has reported from more than thirty states and five countries covering marijuana laws in Jamaica, the victims of downed flight MH-17 in the Netherlands, and the stories of child migrants fleeing from Honduras, trying reach the United States.
She has been honored with two national Headliner awards and 13 regional Emmys including recognition for best investigative reporter, best general assignment reporter, and writing.
She received a degree in Broadcast Journalism at the University of Southern California, and graduated, Summa cum Laude, as the Outstanding Broadcast Journalism Undergraduate.  She minored in Spanish. 
Lori Jane previously worked as an investigative reporter and anchor at ABC15 in Phoenix.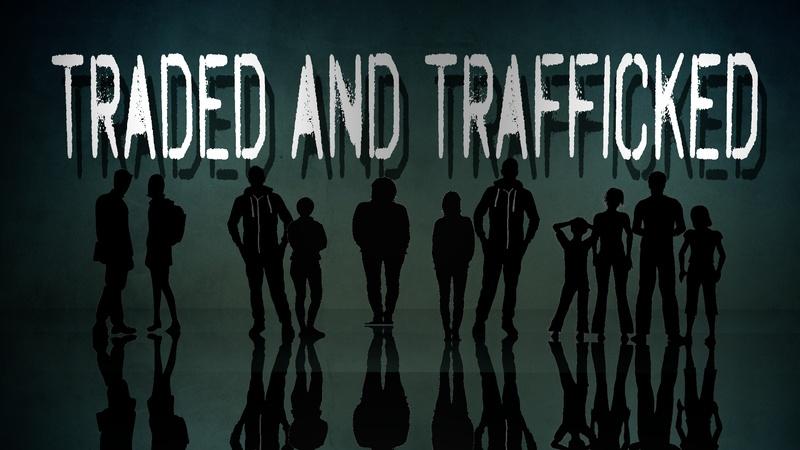 Insight with John Ferrugia
Lawmakers closed loopholes when RMPBS News helped The Denver Post reveal movie stars and developers got tax breaks meant for farmers and ranchers.